Choices

Choices is an original spiritual poem by David Norman. Inspired by the Word of God and the Texas Hill Country, I have composed many spiritual poems, nature poems, and inspirational poems.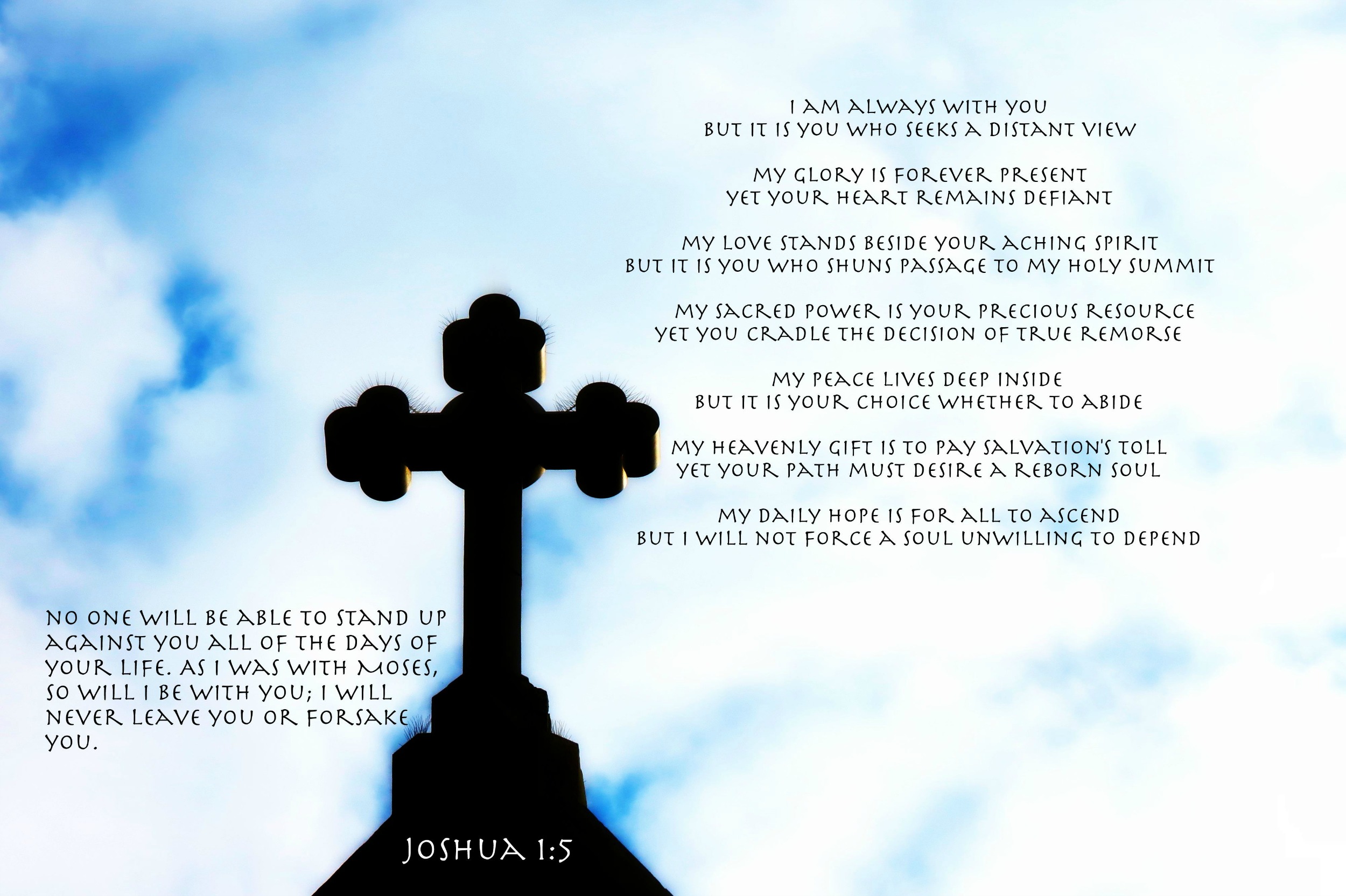 Inspiration:

God waits with open arms everyday for us to trust in His power and glory. Limitless are the ways in which He can assist our daily needs
. He is only limited by our choice of whether trust in Him or not.

.