Give To Get

Give To Get is an original inspirational poem by David Norman. I have composed many inspirational and nature poems inspired by the Texas Hill Country.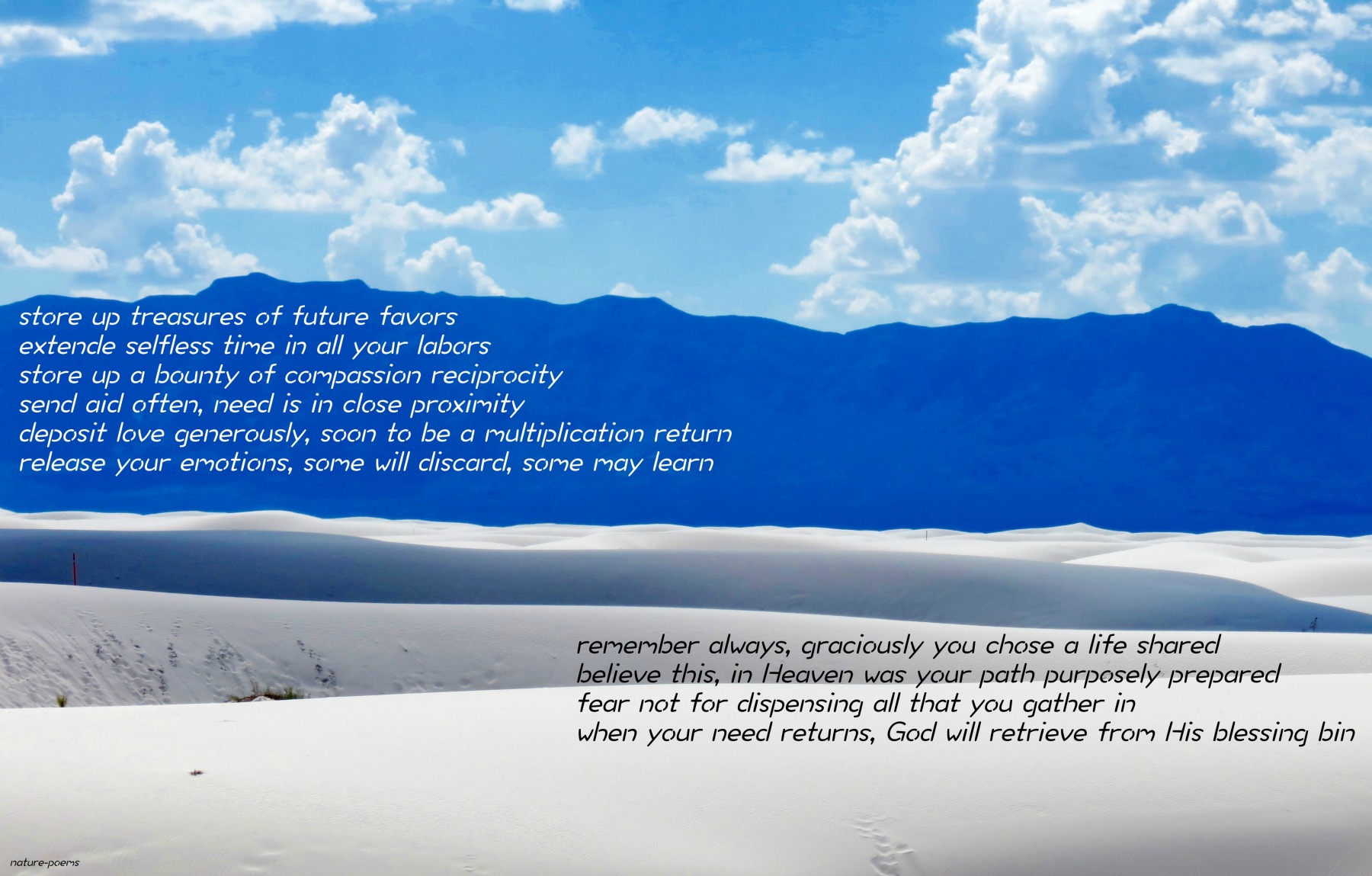 Inspiration: All those who give deeply with time, resources, and love.

Author notes: Helping others is at the top of God's list. Giving in all kinds of ways, always returns great blessings.