Gratitude Precedes Blessing

Gratitude Precedes Blessing is an original inspirational poem by David Norman. I have composed many inspirational and nature poems inspired by the Texas Hill Country.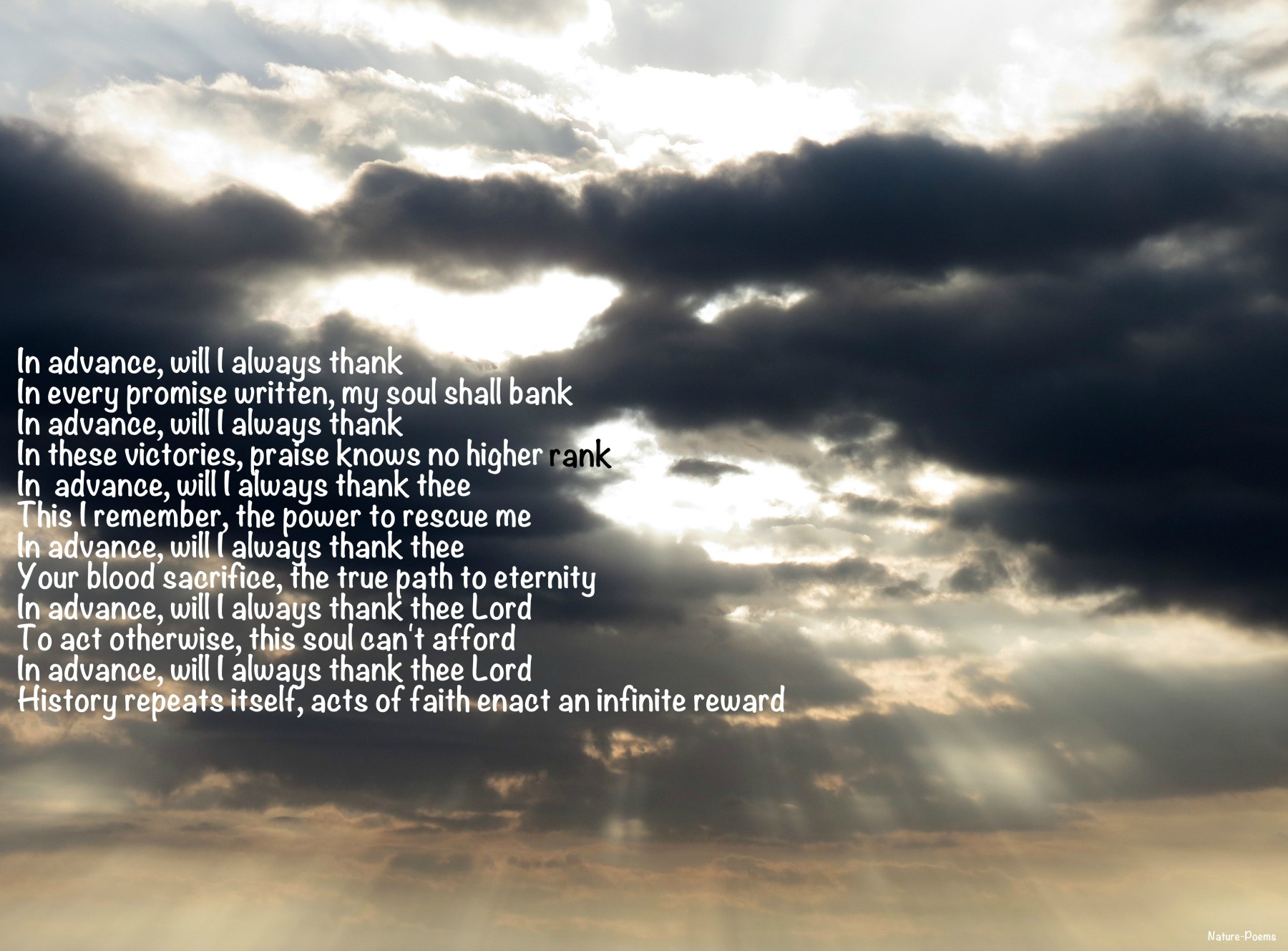 Inspiration: 1 Thessalonians 5:18
Give thanks in all circumstances; for this is the will of God in Christ Jesus for you.


Author notes: In faith and gratefulness, does the hand of God open wide.