Holding All Together

Holding All Together is an original love poem by David Norman. Inspired by God's love and the Texas Hill Country, I have composed many love poems, spiritual poems, and inspirational poems.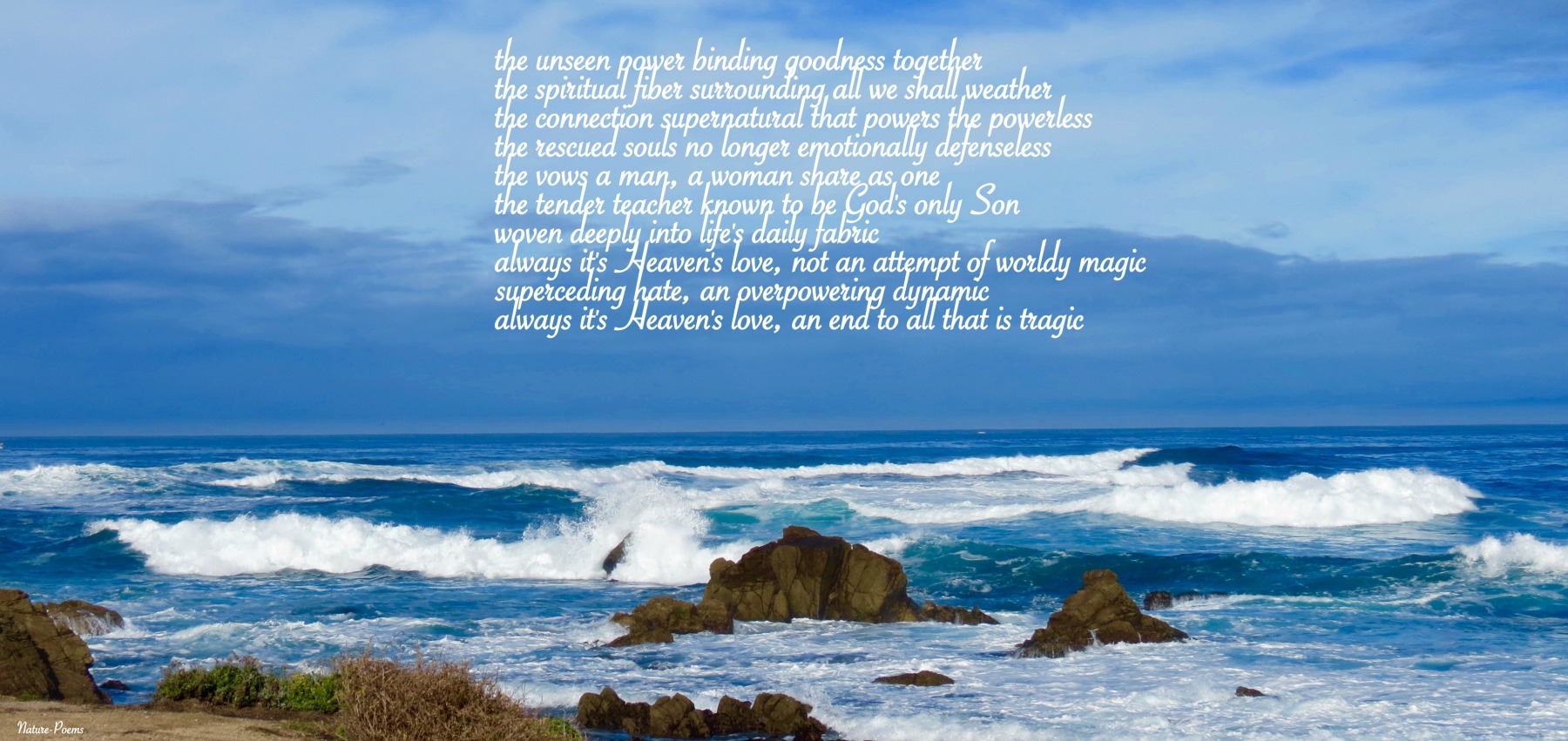 Inspiration: My faith in the proven love of God.
Author's Notes: May we all see the power and love of our Creator.