Inperfect Strength

Imperfect Strength is an original life poem by David Norman. Inspired by everyday events, good and bad, I have composed many life poems, love poems, and inspirational poems.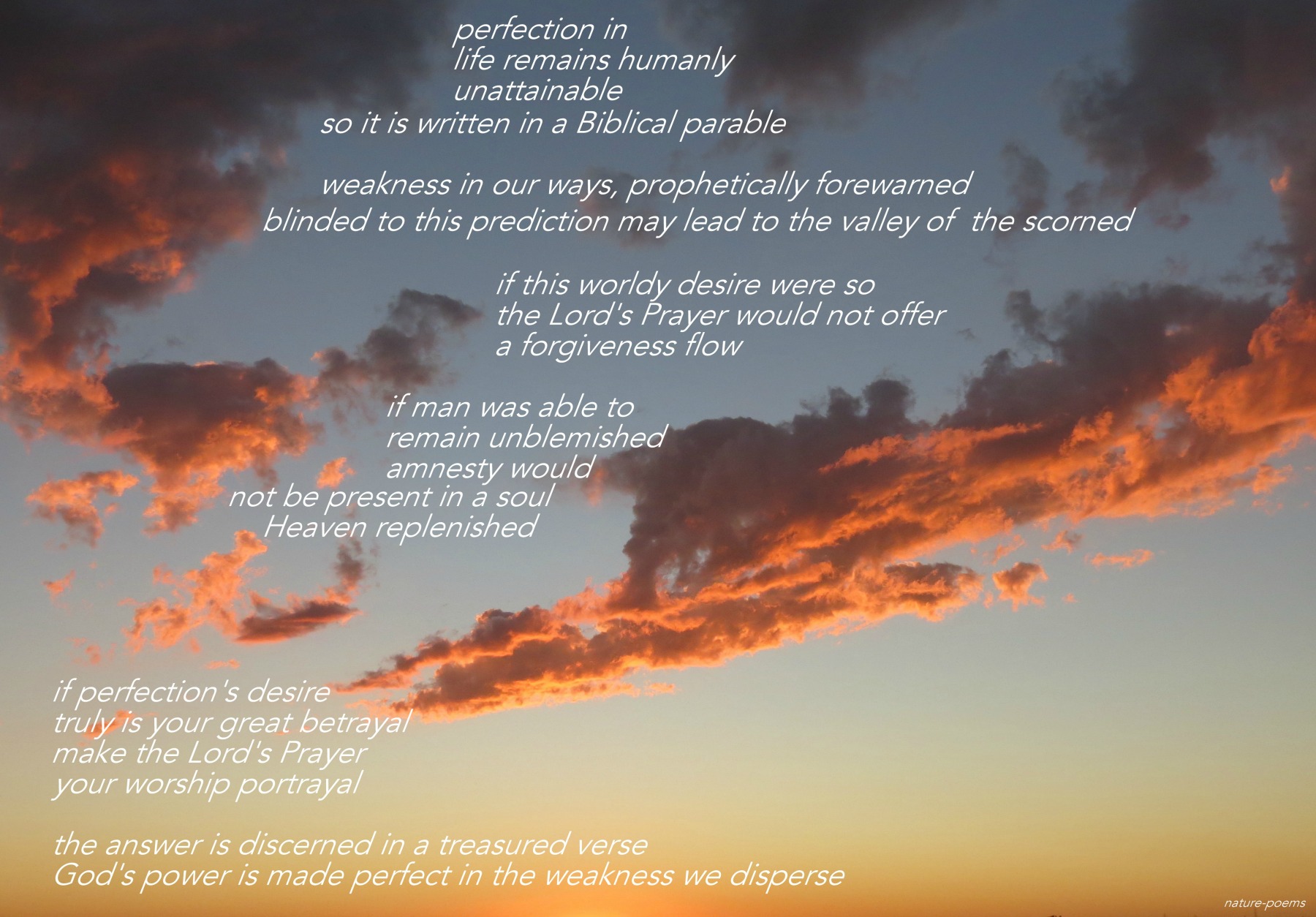 Inspiration: The Lord's Prayer

Author's notes:
If we were perfect, the
Lord's Prayer
would have never descended upon us. Daily forgiveness is a must for our imperfections and the imperfections of others that bring frustration to all of us.