Life Reversed

Life Reversed is an original life poem by David Norman. Inspired by everyday events, good and bad, I have composed many life poems, love poems, and inspirational poems.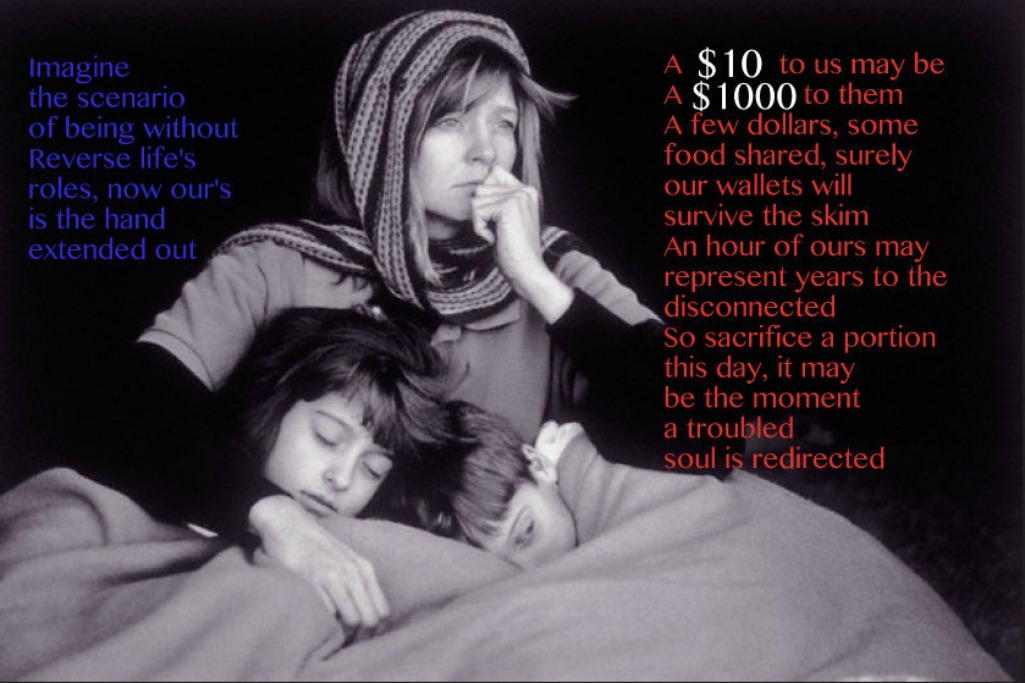 Inspiration: Watching all those who struggle to find work, food, or a place to live.
Author's notes:
Giving something as small a quarter or a bottle of water may help a hopeless soul to rise up from his/her situation.